Steel Drum Stands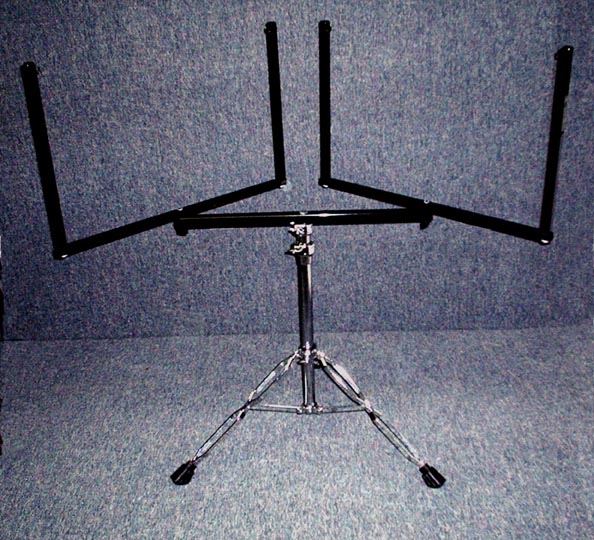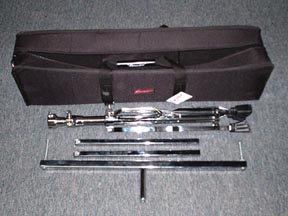 Chromed "Easy Assemble" Double Stand
(Shown with optional stand bag)
$ Call or email for quote... fully chrome
$145.00 Chrome bottom / painted top
(For double tenors and double seconds.)

---
Chrome Single Stand also available for single pans

PICTURE COMING SOON!

Econ DoubleBrace Stand w/Lead Pan
$125.00 Econo Double Braced Stand (chrome bottom / powder coated top)
Lighter weight and at an affordable price.
My all time favorite! You'll love this stand.

$ Call or email for quote. Same stand as above except all chrome.

---
Double Braced Heavy Stand
for Guitar Pans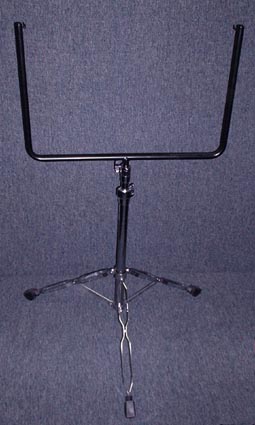 $145.00 Deluxe Double Brace Stand
(Same as above except heavier base and heavier support)
2 Needed for Guitar Pans (specify is using for Guitar Pans)

---
Custom Adjustable Roller Stand
Our "top notch" adjustable roller stand. Great for orchestras
wanting a more permanent stand with easy roll casters (extra charges apply)
or custom plastic glides. Stand adjust from 32" - 46" in height
at a push of a button.
Each stand is finished with either our durable powder coating or
chrome plated (extra charges apply) One required for each drum.
Part number - RSD Shipping Weight each
$85.00 each (with glides)
$99.00 each (with rollers)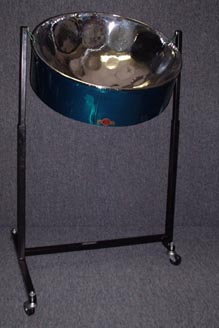 Shown with optional casters
---
STAND BAGS
Made from Cordura, same as our soft drum cases.
Easily cleaned with water, heavy duty zippers,
soft grip handles & a rigid inside liner. Smaller bag
has an inside zippered compartment to store your
mallets!


Small Stand Bag - 32" Long - 7" Tall - 5" Deep
Perfect for single stand & mallets!
$85.00 + Shipping
---
---
Economy PVC Stands
PVC Stands for double tenors and double seconds. and Guitar Pans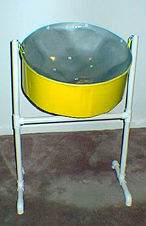 PVC Stand shown with Single Guitar Pan
$45.00 (double stand for two drums)
$30.00 (single stand for single drum)
PRICES DO NOT INCLUDE SHIPPING
Prices subject to change without notice