WE HANDCRAFT
THE FOLLOWING
DRUMS

Accessories
Parrot Head Links
Other Cool Web Sites
ORDERS
Guest Book
The Band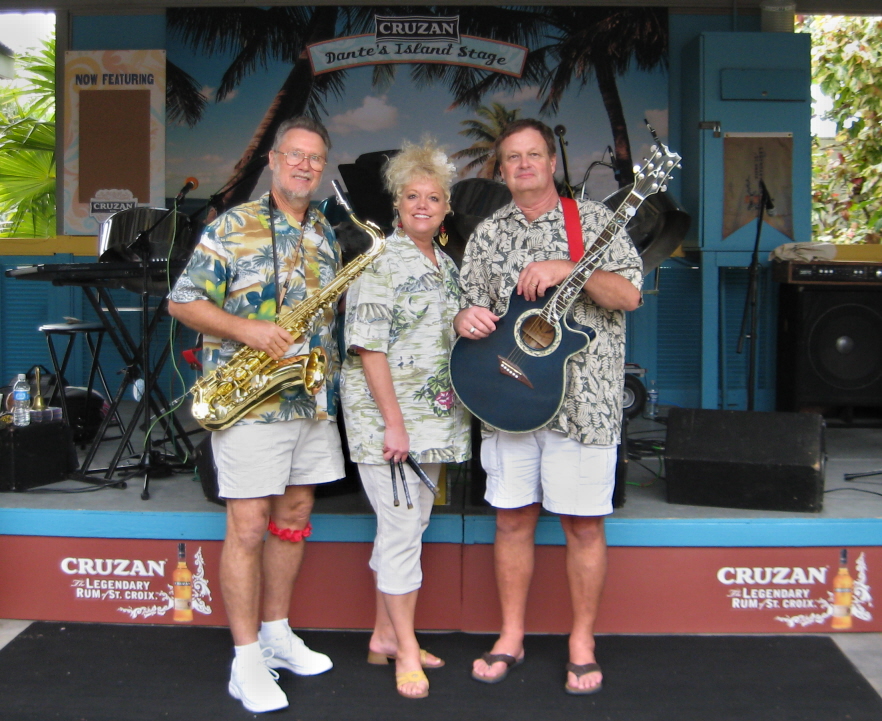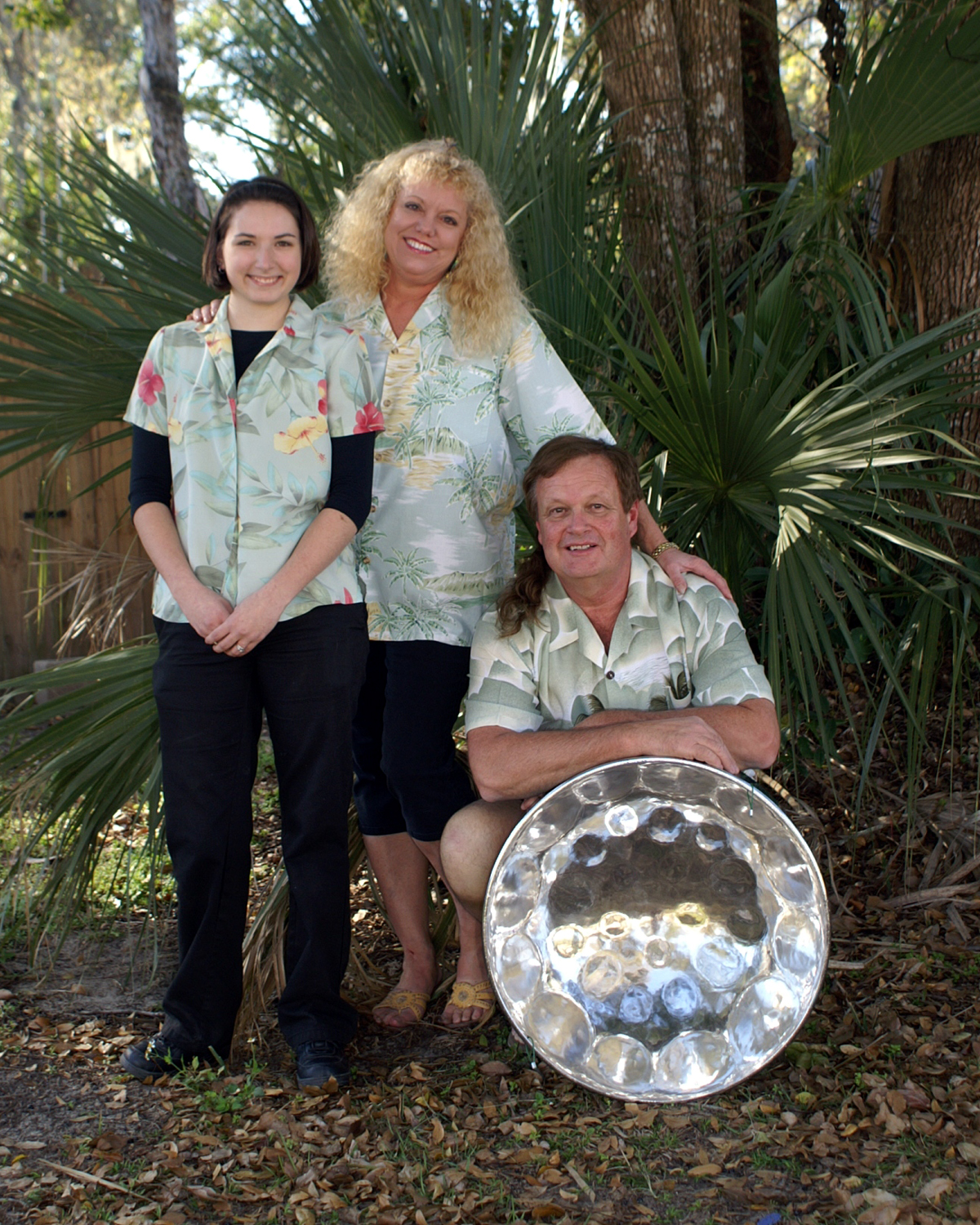 Steel of the Night is a Caribbean Steel drum band. We play "feel good" island songs, a little old rock 'n roll, Jimmy Buffett and Harry Belefonte' favorites and even selections that can be church appropriate. Our entertainment is guaranteed to uplift an audience, no matter which crowd we're playing for. Our mission is to make people happy and affirmed - simple as that!
In addition to performing great island musical hits, Steel of the Night band members can offer lots of party fun. Hula hoop contests, twist competition and limbo challenges are among a few events. If a more formal event is required the band will provide a concert setting. Workshops or demonstrations on handcrafting the steel drum instrument can be offered in an educational forum. Whatever your needs, Steel of the Night is here for you!
No matter which type of crowd, let us make your program a cheerful, happy, Island event.
Steel of the Night consists of two or more members and can add up to four additional players for certain occasions. Here's a little personal information.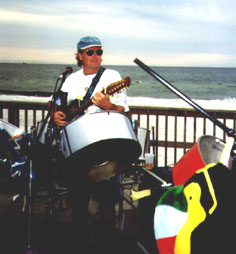 Gregory Webb - Greg is presently playing lower range double tenor pans. He also plays twelve string guitar, double guitar pans, triple guitar pans and sings. He is very proficient at midi, computer, lighting and sound tech needs. When he is not out on the job, he heads the steel drum shop.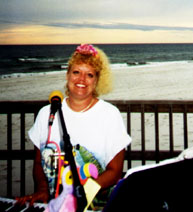 Alice Webb - Alice's fingers dance on the keys of her keyboard. She plays all keyboard, sings and plays the upper range double tenor pans. She is also responsible for the elaborate Caribbean sets and tropical props used to help set the relaxing mood of the performances. Alice is the "party coordinator". She's magnificent at getting a crowd up to dance, hula-hoop and even limbo! (upon request)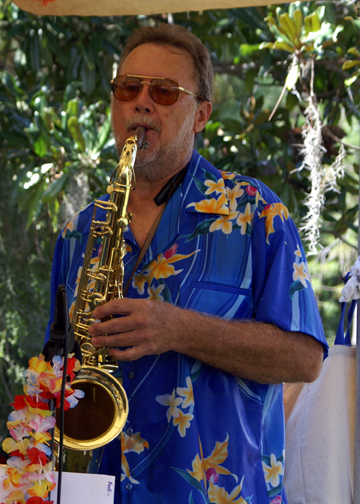 Jim King, our newest member, a life long musician from Louisville, Kentucky now living in Florida, primarily plays saxophone. He also plays guitar and occasionally percussion or keys. Jim has been a huge asset to Steel of the Night. Jim came to the band on a Thursday afternoon - just a friend of a friend - to "fill in" on an emergency gig on Saturday. Having never played Island music, we didn't know how it would be - but we were extremely pleased! He has a natural gift of fitting in. That was over a year ago and Jim has become a mainstay. Life is interesting. As you know the original Steel of the Night members are all from Kentuckiana - the Kentucky / Indiana area. Well guess what. Jim & his beautiful wife Linda are also from Kentuckiana! We all have history there, even playing some of the same venues, including Fort Knox, the Belle of Louisville, Heathers on the River, The Kentucky Derby Chow Wagons, etc..... It's as if we were made to perform together. Jim has performed with several groups over the years, but his top headliner was The Midnight Hour in Louisville Kentucky. Now that Jim resides in Florida, he's known locally for playing saxophone with Linda doing vocals as "The Kings." You can hear them performing oldies and a little country, as well as dance music in local establishments. Also, like the Steel of the Night original members, Jim also performs for churches and festivals. Adding Jim and his saxophone to Steel of the Night has been a huge success. We can't wait for you to hear us with our newest commodity - the "saxy" one! Jim share with Alice & Greg in saying - We want to give it our all. We take great pride in being able to perform Island tunes that simply help our crowds relax & enjoy. A bit of time away from work & stress. Come see us! You're going to love Jim. (We Do!)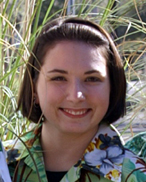 Sheree (Simmons) Balogac - We're proud to formally announce Sheree Balogac has become a regular performer with "Steel of the Night" (Finally!) We first met Sheree in 2007. We visited the Floral City Florida Strawberry Festival hoping to hear "Amazing Steel", a large group of very young steel drummers. While enjoying their performance we both took special note of one outstanding lady. She read music, played by ear, & switched to different instruments. After the show we introduced ourselves & she's been joining us as "guest performer" on occasion ever since.
Sheree is an Ocala Florida born gal. She attended Citrus High School, taking honor classes and had an huge devotion to the High School Band. in 2002, the year it won the Florida State Championship under the direction of Jason Koon. She began piano at age 10, clarinet at age 11, steel drum at age 12 and euphonium at age 13. Sheree was very excited when we met. She remembers being a pre-teen, searching steel drums on the internet. She found the "Steel of the Night" website and dreamed how great it would be to be like Alice, Greg and Jeremy. Now much like us - she's part of us - performing regularly as "Steel of the Night".
Sheree attended Central Florida Community College and Southeastern University majoring in music. (what else??)
When ask about what's important in her life Sheree responds with family, being from a small family of four (Mom, Dad & Brother). Recently she married her love, Jon. He's an Ohio born Buckeye but lived most of his life in Leesburg, Florida. Today they happily reside in Citrus Springs, Florida.
Sheree has another man love in her life. His name is Neo. He meows. She enjoys horseback riding, Tennessee Mountain ranges and Fast Cars. She's active in church live, playing piano for services and is also the sound engineer. In her spare time she works in Auto Retail.
We love having Sheree with us. She's a spectacular addition to "Steel of the Night" See us soon and make her feel welcome!! Update! Memorial weekend Sheree and her husband Jon gave birth to a bouncing baby boy. They say he is the most perfect thing on earth. She still is performing with Steel of the Night as her time allows. (I wonder how old this baby boy has to be to hold drum mallets?)

Jeremy Herndon - is our "showman". He's extremely entertaining to watch. There's not a muscle in his body he doesn't sway while he plays! Jeremy plays upper double tenor pans and sings. Recently he's added the G.T. design double tenors pans. (yes - double double) This is the newest design of tenor pans. It has nearly a four octave range and is perfect for leads.
**********Jeremy has decided to postpone his move South. Meanwhile, we continue to perform & hope he'll join us at some point. (We truly miss him)***************
Alice, Greg, Sheree, and Jim have music in their past. They've performed in Rock Bands, Gospel Bands, Orchestras, Marching Bands, Musical Theaters and more. Alice and Greg agree that they've been greatly influenced and motivated by three musical greats including Tom Reynolds (Tommy Rey) of Hamilton, Joe Frank and Reynolds fame, the great Harry Belefonte' , /The Marleys and last but certainly not least the infamous Jimmy Buffett. By the grace of God we hope to carry on their musical treasures.
Music is top priority for Steel of the Night. It's our way of affirming others, uplifting audiences, and making this world a happier place. We hope to touch your life someday.
Peace!
We are a full time band!
SEE A PARTIAL LIST OF SOME OF OUR CLIENT AND FANS
al@steelofthenight.com or greg@steelofthenight.com

TOLL FREE (866) STL-PANS
785-7267
Back to home page of Steel of the Night